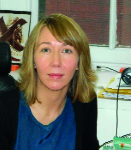 A new report from Release and LSE says police stop and search policy is exacerbating racial inequality in the criminal justice system.
Black people are not only six times more likely to be stopped and searched for drugs by the police, but more likely to be charged – and receive a harsher sentence – if drugs are found, according to a powerful new report from Release and LSE. 
As well as analysing the government's own figures, the authors of The numbers in black and white: ethnic disparities in the policing and prosecution of drug offences in England and Wales sent freedom of information requests to police forces across the country, and carried out a particularly detailed analysis of the Metropolitan Police Service, which carries out half of all stop and searches for drugs. 
'Discussion of stop and search is usually about knife and gun crime, but that's actually a tiny proportion – 0.8 per cent last year in London for guns and just about ten per cent for offensive weapons,' Release executive director and co-author of the report, Niamh Eastwood, tells DDN. 'Overwhelmingly stop and search is about drugs, and it's about low-level possession offences. That was also identified in Her Majesty's Inspectorate of Constabulary (HMIC) in their last report, so it's not just us saying it.'
Differential treatment
Was she surprised by the report's findings – the actual extent of the differences in the figures for black and white people? 'There were some things that we anecdotally already knew,' she says. 'In terms of the actual stop and search rates, because of the sheer number of times that the young people in London we speak to are repeatedly stopped and searched, we weren't that surprised. What we were surprised by was the differential treatment that black people faced in relation to charging for drug possession offences. That was really shocking, because obviously you're talking about like-for-like and the police making a decision to treat people in a significantly different way.'
What may also come as a surprise, despite some media commentators arguing that drug possession is essentially de facto legalised, is that 2010 saw more prosecutions for possession than ever before. One reason was the reclassification of cannabis to class B the previous year, she believes, while another was 'the targets that had been set under the previous government and now lifted – but that performance indicator, target-driven culture is still embedded within police behaviour'.
'Low-hanging fruit'
The notion that the police find it easy to go after the 'low-hanging fruit' of low-level possession offences is backed up by the experiences of another of the report's authors, Daniel Bear, who spent time with one London force. 'He'd go out in a patrol car at the start of a shift and the police officer would say "right, we need to go down to the park and pick up some kids who've got cannabis so we can get our sanction detections",' she says. 'Then for the rest of the night they could actually focus on policing that the community cares about. They used it as a tool to meet the targets. I don't know whether the police actually want to do that, but it's a very easy way to justify your performance to your senior officers.'
The cumulative effect is an erosion of trust and confidence in the police and an undermining of the criminal justice system itself, the report argues. 'We would like to see the decriminalisation of drug possession,' she states. 'If you look at other jurisdictions that have had similar experiences with drugs policing and the aim to contain and control certain groups – for instance the black and Hispanic population in New York – you've seen senior politicians saying that policy needs to change. They've recognised that the police can't overwhelmingly change their behaviour, and we would argue that that's the same here. Despite controversy after controversy, the police have just not adjusted their practices to reduce the levels of racial disparity.'
Not far enough
The Home Office is conducting its own review of stop and search at the moment. Is she hopeful that the document will have an impact? 'We are, especially coming on the heels of the HMIC report,' she says. 'The Metropolitan Police have put forward some proposals, including 50 per cent reductions in stop and searches overall and in negative stop and searches, but we're really concerned that, one, that doesn't address racial disparity and, two, it could lead to the police actually going out to target those they know will be in possession of drugs in order to avoid the negative stop and searches. So they'll continue to police the usual suspects, if you like. And also that we could have a situation where police officers aren't properly recording stop and searches where no drugs have been found. We don't believe that the approach taken by the Met will have any significant impact on police behaviour.'
Even a reduction of 50 per cent would be from a peak of 280,000 people stopped for drugs to 140,000, she points out. 'And that's if they reach their target. It would just bring us back to 2006 figures. It doesn't go far enough.'
Report at www.release.org.uk