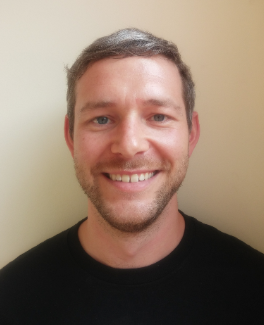 Michael Gilbert talks to DDN about StreetRx.com, a new website that encourages the exchange of information between drug users while also promoting harm reduction 
Meeting people who use drugs 'where they're at' is a core principle in the practice of harm reduction. Programmes are carefully designed to be culturally competent, respectful of dignity, and non-judgmental in their effort to reduce harms associated with drug use.
One of the challenges facing the harm reduction community is that health promotion information often comes in the form of media that are health-specific, and that rely upon their audience's interest and engagement in health-seeking behaviours. Billboards and bus stop ads have trouble finding their target audience, and even the most eye-catching pamphlet or clever infographic will only reach those who walk into the needle exchange or seek out health-related information online.
Research on stage-based models of behaviour change suggests that 80 per cent of people who use drugs are in re-contemplation or contemplation stages, while 20 per cent are in the preparation stage – and yet our communications strategies towards people who use drugs are predominantly focused upon those in the latter group. The discrepancy between the harm reduction community's communication strategies and the stage-based distribution of their audience presents an opportunity to reflect upon how we can 'meet people where they're at'.
An emerging approach to address this challenge is found in programmes that employ 'magnet content' strategies for distribution of harm reduction resources. These programmes use non-health-specific content to attract and engage their audience, while also providing links to health and wellness resources. The intent is to appeal to the social, economic and entertainment interests of drug users as a means to extend beyond those with active interest in health information, and to deliver health promoting resources as a complement to otherwise engaging media.
StreetRx.com is an example of this strategy – a website that gathers and presents information on the street prices of pharmaceutical drugs. After a strong debut in the United States, a group of epidemiologists, harm reductionists and informatics specialists have created an updated version of the website that asks UK visitors a simple question: did you get a good deal?
Visitors can view, post and rate prices in a format that offers price transparency in an otherwise opaque black market. All submissions are anonymous, localisation is set to the city level, and the feedback is shared via a simple price rating scale. This gives users access to information and assurance of privacy, while preventing the site from being used to make deals or set up stings.
The site appeals to the interests of people who buy and sell diverted prescription drugs, while also serving as a source of information on overdose prevention, emergency response and addiction recovery. Links to health and wellness information are subtle but frequently used, with the US version of the site making more than 10,000 referrals to external resources in the last year.
The appeal of this approach is that it establishes visitors as experts with valuable information and insights to share, and cultivates a frame of autonomy, competence and relatedness that the self-determination theory tells us will be conducive to engagement with health and information-seeking behaviours.
StreetRx also generates insights for harm reduction programmes and epidemiological research. Using the wisdom of the crowd, the site is able to identify differences in the appeal of conventional versus abuse-deterrent drug formulations, regional variances in diverted drug prices and changes in the localised price and availability of newly released products.
Information on populations' drug preferences helps harm reductionists to tailor outreach information to local needs, and assists epidemiologists and policy makers to understand the effects of pricing, prescribing and access rules on the diversion of prescription drugs.
In a 2013 paper, Crowdsourcing black market prices for prescription opioids, researchers found that StreetRx data was strongly correlated with conventional key informant sources and prices on the online Silk Road market.
These insights would not have been possible without the active participation of tens of thousands of site visitors. They are the result of engaging the curiosity and expert knowledge of people who use drugs without relying upon users' interest in health.
As harm reduction and addiction recovery professionals strive to reach a larger population of service users, we should look towards communication strategies that have appeal beyond health-specific interests.
By weighing up information-seeking behaviours focused on pursuit of entertainment, social engagement or economic interest, we can position health and wellness information as a natural complement to drug users' needs. These strategies are not alternatives to conventional health promotion and harm reduction messaging. Rather, they can expand our audience and create opportunities for wider engagement in an effort to generate and share information that serves the public's health.
Michael Gilbert is a research intern at Epidemico