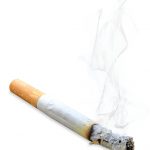 The impact of smoking on the nation's economy adds up to £14bn annually, according to a new analysis of national data by ASH. The figure does not include the additional estimated £3bn impact on health and social care budgets, the charity points out.
According ASH's economic analysis, £6.6bn annually is lost to smoking-related unemployment, £6.1bn to smoking-related lost earnings, and £1.3bn to smoking-related early deaths. When health costs such as £1.9bn in smoking-related hospital admissions and primary care treatments – along with £1.1bn to local authorities for smoking-related illnesses in later life – are factored in, the 'overall cost of smoking to society in England is £17.3bn', states ASH. The analysis breaks the costs down by local authority area, including overall cost, healthcare costs, productivity costs and social care costs.
The charity and other campaigners have long been calling for a 'polluter pays' levy on the tobacco industry to help pay for prevention and treatment. A similar levy on the gambling industry formed part of the government's recently published gambling white paper
(www.drinkanddrugsnews.com/government-plans-mandatory-levy-on-gambling-firms/).
'The tobacco industry makes billions of pounds in profit each year, as smokers and their families pay the price for addictions established in childhood', the charity states. According to the figures, tobacco costs each smoker an average of £2,451 every year.
The most recent ONS figures showed just over 13 per cent of UK adults were current smokers, down from 14 per cent in 2020 and the lowest proportion since records began
(www.drinkanddrugsnews.com/proportion-of-smokers-falls-to-lowest-ever-level/). However, the government is still likely to miss its 'smokefree' England target of fewer than 5 per cent of the population still smoking by 2030, says ASH.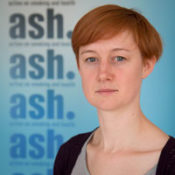 'Smoking is a massive burden on society,' said ASH deputy chief executive Hazel Cheeseman. 'It costs individuals in terms of their health and wealth and it costs us all when smokers are too ill to work. Smoking is still the leading cause of preventable ill-health and death in the country but resources to tackle it have been reduced. Recent announcements by the public health minister will not be enough to meet the government's ambition for England to be smokefree by 2030. We urgently need a levy on tobacco companies to pay for services which support people to quit smoking and to prevent uptake among young people.'
ASH smoking ready reckoner at https://ash.org.uk/resources/view/ash-ready-reckoner