The exploitation of young people by drug dealers is contributing to a significant increase in the number of 'modern slavery' cases, according to a report from the National Crime Agency (NCA).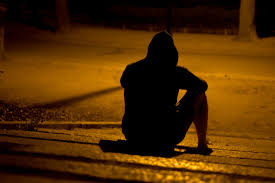 The number of potential victims of human trafficking and modern slavery reported to the authorities rose by a third between 2016 and 2017, says the agency, from 3,804 to 5,145. A two-thirds increase in the number of minors referred also means that British citizens for the first time make up the largest nationality recorded, due in part to a rise in 'county lines' gang exploitation referrals where minors had been 'exploited by criminals involved in drug supply'.
'County lines' activity sees drug gangs from urban centres expand their distribution chain to regional and coastal areas using young people to transport and sell the product – a trend that by late last year had been reported by nearly 90 per cent of police forces in England and Wales (DDN, December/January, page 5).
The new figures are taken from the National Referral Mechanism framework, which sees potential victims referred by 'first responders' such as the police, and 'almost certainly represent an underestimate of the true scale of slavery and trafficking in the UK', according to the NCA.
'What this report reinforces is that we are now dealing with an evolving threat,' said NCA director Will Kerr. 'Particularly concerning to us is the rise in young people being exploited for sexual purposes or drug trafficking.'
'Modern slavery and trafficking are despicable crimes which see some of the most vulnerable people in society targeted by ruthless predators,' said crime and safeguarding minister Victoria Atkins. 'These figures show that more potential victims are being identified and protected thanks to a greater awareness and improved understanding of modern slavery.
'We are also beginning to see the operational results of the renewed focus on modern slavery, with over 600 live police operations underway, and the first conviction of county lines gang members under the Modern Slavery Act. But we know there is more to do, and we are working to improve the system for identifying victims and supporting them to leave situations of exploitation and begin to recover and rebuild their lives.'
National referral mechanism statistics available at www.nationalcrimeagency.gov.uk