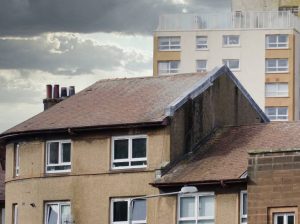 The Midlands and the North have seen England's biggest cuts to public health budgets over the last six years, according to new analysis from the IPPR think tank.
The Midlands has seen a cut of £16.70 per person and the North £15.20 per person, compared to an England average of £13.20 per person, it says. In the North East – the region that consistently sees the highest levels of drug-related deaths – the figure is £23.24 per person.
Treatment agencies had been calling for an urgent increase in the public health grant in the recent spending review – which failed to materialise – in response to rising levels of drug deaths and increasing numbers of people drinking at risky levels since the imposition of COVID-19 restrictions. IPPR wants to see a restoration of the public health grant to its 2014-15 level along with an increase in funding in line with the NHS funding settlement, as well as the establishment of a new 'health security and inequality council' to address health inequalities.
'Today's figures lay bare the deeply unjust impact of public health cuts on people across England,' said IPPR senior fellow and the report's co-author, Chris Thomas. 'They were nonsensical cuts to budgets that made a considerable difference to peoples' health, to our economy, to our resilience. A change of track is long overdue.'
Meanwhile, the latest ONS figures show no change in overall drug use or class A drug use in England and Wales over the last year. Powder cocaine continues to be the second most commonly used drug after cannabis, although the proportion of frequent users fell from 14.4 per cent to 8.7 per cent. Amphetamine use fell by 42 per cent, continuing its 'long-term decline' since the mid 1990s.
Seizures of class A drugs, however, increased by 13 per cent in the year to March 2020, with seizures of cocaine up 10 per cent. Seizures of crack were up by 7 per cent to their highest level since 2008, while the quantity of crack seized increased by 35 per cent – the largest amount seized since 2005.
Levelling up health for prosperity at www.ippr.org
Drug misuse in England and Wales: year ending March 2020 at www.ons.gov.uk
Seizures of drugs in England and Wales, financial year ending 2020 at www.gov.uk