As deputy drug czar for the Blair government, Mike Trace oversaw the expansion of today's drug and alcohol treatment system. In the third of his series of articles, he gives his personal view of the successes and failures of the past 20 years, and the challenges the sector now faces.

. Read it in DDN Magazine.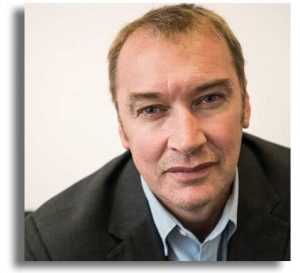 What is substance misuse treatment for?
In my last article, I summarised what I think have been the achievements, and failures, of the substance misuse sector over the last 20 years. One of the disappointments is that the sector has not facilitated a higher rate of recovery – helping more people to make transformational changes to the circumstances and behaviours that led them into drug and alcohol problems. The sector argues endlessly about definitions of recovery, and how best to enable people to find it, but I think we can all agree that we should be helping people to move from chaos and dependence to self-control, self-respect and independence.
The reason I started work in this sector 30 years ago was to help people who had been dealt a poor hand in life to confront the emotional and economic hardships they had endured, resolve to overcome them, and build a new life. That remains my reason for going to work. And observing the courage and determination of people going through that journey, and their joy in finding recovery, is my main job satisfaction.
So it amazes me that the sector does not focus more on this function – of inspiring and supporting transformational change. All drug and alcohol services are called recovery now – but my experience is that too much of what they do is neither inspirational nor ambitious for clients. Funding and performance management systems too often seem to encourage this focus on delivering basic care and case management processes, with not enough focus on the human factors that inspire change – organisations can win contracts to provide millions of pounds worth of services without demonstrating (or even describing) how they will help people to become independent.
The National Treatment Agency (NTA) blew its last chance to create the right incentives for a more recovery-oriented system. It created the national Key Performance Indicator around the number of people leaving treatment and not returning within a specified time. I said at the time that this is just another measure of our own processes, not of an individual's real personal development. The aggregation of these sort of proxy indicators tells us little about a service's real effectiveness, just the nature of its record keeping. But it is currently the main measure that is used to judge a service's recovery credentials.
So real recovery – changes in attitudes and lifestyle – is not systematically embedded into, and incentivised within, our system. It is left to the initiative of good projects and good people (those projects that welcome, inspire, support and affirm – and fill their environment with positive, ambitious messages for clients, and role models and mentors to show what is possible). A great development in recent years has been the growth of peer-led recovery networks and communities. These are essential elements of a local treatment system, but it is shameful to see how little of the available funding goes to them, and most I speak to these days are struggling to grow.
Where this lack of vision and ambition exists, it not only misses opportunities for clients to show their potential, it creates a 'system' problem – if we have 270,000 people in treatment, hundreds of thousands more who should be in treatment, and around 120,000 new entrants per year, we need to have many more than the current 50,000 leaving the system per year (meaningfully leaving, not just ducking in and out) to make the numbers sustainable. In the absence of more effective move on/recovery, the treatment sector 'bucket' overflows and quality suffers in an overextended system.
In a context of an overall reduction in resources, this problem is acute – I will use my next article to suggest some ways out of this downward spiral.