The government's new COVID-19 guidance for hostels or day centres for people rough sleeping is inadequate and fails to include measures that would allow vulnerable populations to self-isolate, says homelessness charity Crisis.
The organisation is 'deeply concerned' that the measures set out in the document don't go far enough to protect people, it says.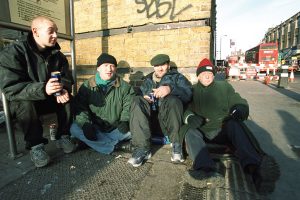 People experiencing homelessness – especially those rough sleeping – are particularly vulnerable during the coronavirus outbreak, it warns, as they are three times more likely to be living with a chronic health condition such as COPD or asthma.
The charity wants to see government and local authorities taking emergency measures to make sure people experiencing homelessness can access self-contained accommodation with private bathrooms so that they are able to wash their hands, including assistance from government to secure 'hotel-style accommodation' to meet the increased need.
It also wants rapid access to healthcare assistance and appropriate housing for those sleeping rough or living in hostels or shelter accommodation, as well as the removal of legal barriers so that anyone who is homeless or at risk of homelessness can access self-contained accommodation. The charity is also calling for frontline workers in homelessness organisations to be recognised as an emergency service as part of the government response to COVID-19.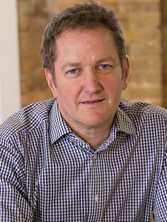 'The guidance we have received to-date is inadequate,' said chief executive Jon Sparkes. 'It fails to set out a plan for how people experiencing homelessness can self-isolate in this outbreak. We need emergency action to protect people in this very vulnerable situation – this must include testing and access to housing. Let's not forget that the average age of death of someone who is homeless is 45, substantially lower than the general population. Given the obvious vulnerability, the only answer can be to provide housing that allows people to self-isolate.'
PHE's coronavirus guidance for hostels follows similar documents for health professionals, prisons and other settings. Hostels and day centres do not need to close unless directed by PHE or the government, it says, and stresses that frequent cleaning is essential. Staff members who display symptoms should be sent home, while hostel residents who become unwell should stay in their room. Anyone who becomes unwell in a day centre should be 'isolated temporarily' in an area of the centre with staff advised to contact the local authority.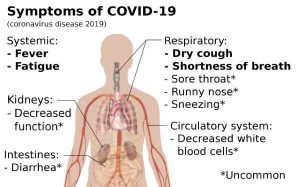 Charities have been urgently requesting that the government to provide adequate guidelines on protecting vulnerable populations during the coronavirus outbreak. Homelessness charity Glass Door, providers of emergency accommodation in Kensington and Chelsea – which currently has the second highest number of confirmed cases in the country – has stated that if someone is experiencing symptoms and meets the 'at risk' criteria they would be unable to admit them into a night shelter in order to protect other residents. 'This means we would potentially have to turn people away from the shared space of our shelters,' it says. 'But if this were to happen, the next steps are unclear.'
Turning people away without an alternative safe space 'seems inhumane and potentially risky for public health', said chief operating officer Lucy Abraham. 'We flagged our concerns to the Ministry of Housing, Communities and Local Government early on, calling for specific guidance aimed at people without a fixed address who may be "at-risk" of contracting coronavirus. We believe that everyone has inherent dignity no matter where they sleep. The voices of those who have nowhere to turn but the streets should be heard in this public health crisis.'
Many drug and alcohol treatment agencies are now drawing up their own coronavirus action plans, along with advice messaging for service users.
COVID-19: guidance for health professionals and other organisations
Including:
COVID-19: guidance for hostel or day centres for people rough sleeping
COVID-19: prisons and other prescribed places of detention guidance
At www.gov.uk