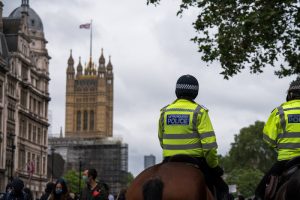 Mark Moody, Chief Executive of Change Grow Live, responds to the government's 'Swift, Certain, Tough: New Consequences for Drug Possession' white paper.
Yesterday, the Home Office published 'Swift, Certain, Tough' – a white paper that contains many of the criminal justice measures outlined in the 10-year drug strategy, From Harm to Hope (2021). These include the diversion of people who are arrested to treatment or drug awareness courses, an increase in drug testing on arrest, and escalating sanctions for those found to be in possession of drugs. The consultation on these measures runs until October 10, 2022.
Commenting on the white paper, Mark Moody said:
"Last year we welcomed the new drug strategy, which implemented the independent recommendations of Dame Carol Black's inquiry, as major commitment to a fresh approach to drug treatment and recovery, with funding to match.
"We will take time to digest the white paper and respond to the consultation. But we call for an evidence-based approach to any measures that are taken forward in legislation, in particular the expansion of drug testing on arrest, larger fines for possession, and mandatory treatment.
Our experience of working with people who use drugs tells us that compassionate support and meaningful engagement are the best predictors of successful treatment and recovery. It is critical that we don't deter people from seeking help or further stigmatise them."
Read the full blog post here.
---
DDN magazine is a free publication self-funded through advertising.
We are proud to work in partnership with many of the leading charities and treatment providers in the sector.
This content was created by Change Grow Live