Eighteen new homelessness outreach services, employing 130 staff, have been launched across England by Change Grow Live. Alongside access to drug and alcohol treatment, the specialist teams will offer wraparound holistic support including wider mental and physical health, as well as help with housing and benefits.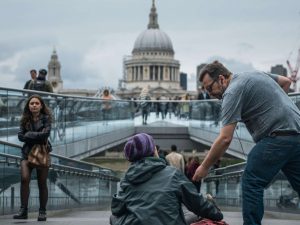 The teams will provide street interventions for people sleeping rough – with no requirements to attend appointments – in locations across London as well as in Birmingham, Brighton, Cambridge, Luton, Manchester, Northamptonshire, Peterborough, Preston, Reading, Southampton and Southend. People will be able to access support straight away with no need to wait for referrals from a third party, says the charity. Funding is being provided by the Ministry of Housing, Communities and Local Government, with support from Public Health England, as part of a two-year programme to help rough sleepers who have a drug or alcohol dependency.
The teams, which include psychologists, homeless recovery workers, prison link workers, complex needs navigators and assertive outreach nurses, will build on the strong links already established with rough sleeping communities through the government's Everyone In scheme (DDN, September 2020, page 6) and vaccination programmes.
The opening of the new services represented a 'landmark moment', said Change Grow Live's national homelessness lead, Lesley Howard. 'Each service will help us to provide effective, evidence-based support for people struggling with homelessness and substance misuse. One hundred and thirty new specialist staff working pro-actively across England will increase the visibility of substance misuse services and make it easier for individuals sleeping rough to access wraparound support. Our outreach teams are trained to engage and build relationships with people with multiple, complex needs, to increase levels of engagement with vital treatment and enable people to get the help they need to rebuild their lives off the streets.'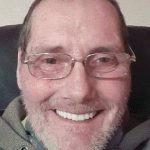 'This project is the first fully wraparound offer I have seen for homeless people,' added national lived experience volunteer Tony Lee. 'The care and thought that has gone into the design has been brilliant to be a part of. As a person who was homeless for 12 years in London, I can also say that the impact an approach like this will have will be life changing. Homeless people will be engaged in their own environment and not asked to come into an office or building. Just this alone will increase the engagement tremendously and better engagement means better outcomes. It's one of the most exciting and innovative programs I have been involved with, and I feel really privileged to be a part of it.'