The divisive and controversial American presidential election has also seen Oregon become the first US state to vote in favour of decriminalising possession of small amounts of all drugs for personal use.
The state's electorate voted 'yes' to Oregon Measure 110, which supports making 'personal non-commercial possession of a controlled substance' – including heroin, cocaine and methamphetamine – subject to no more than a $100 fine, as well as establishing a treatment and recovery programme financed in part by revenue from the state's marijuana tax and savings made from not processing people through the criminal justice system. Anyone arrested for offences related to drug dealing will still be subject to criminal prosecution.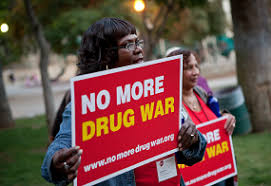 The initiative had been launched by advocacy group the Drug Policy Alliance, which called the result a 'historic victory', a 'monumental night for drug policy reform', and 'arguably the biggest blow to the war on drugs to date'. The vote confirmed 'a substantial shift in public support' in favour of treating drug use as a health rather than criminal issue, it said. Voters in the states of Arizona, Montana, New Jersey and South Dakota also passed measures to legalise cannabis use for adults. The move echoes 2016's election, which saw California, Maine, Massachusetts and Nevada vote in favour of legalising the sale and consumption of cannabis for recreational use (DDN, December 2016, page 4).
'Measure 110 shifts the focus where it belongs – on people and public health – and removes one of the most common justifications for law enforcement to harass, arrest, prosecute, incarcerate, and deport people,' the Drug Policy Alliance stated. 'As we saw with the domino effect of marijuana legalisation, we expect this victory to inspire other states to enact their own drug decriminalisation policies that prioritise health over punishment.'