As awareness of homelessness in our communities continues to be a priority following the pandemic, the Calico Group reflects on progress made across its Burnley communities that has seen over 400 homeless or at-risk individuals housed in the past 12 months.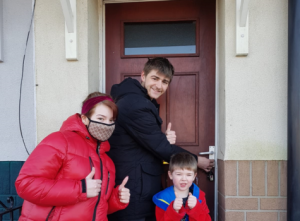 We continue to actively stand by our pledge: to ensure that housing and support services remain focused on supporting those who are homeless, fleeing their homes due to abuse, or are at risk of losing their homes.
Calico Homes has continued to prioritise homeless or at-risk individuals during the pandemic, letting a total of 57 properties to accommodate these groups in the last 12 months.
The Group has also provided emergency accommodation and support for those adversely affected since the pandemic struck last March.
Read the full blog post here.
---
DDN magazine is a free publication self-funded through advertising.
We are proud to work in partnership with many of the leading charities and treatment providers in the sector.
This content was created by The Calico Group