There was an increase in suspected drug deaths in Scotland between October and November last year, according to the latest quarterly Rapid Action Drug Alerts and Response (RADAR) quarterly ​report from Public Health Scotland (PHS).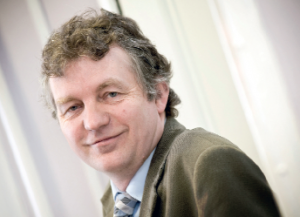 There were 109 suspected drug deaths last November, compared to 93 in November 2020 and 89 the previous year.
However, all other healthcare indicators of harm and service utilisation remained 'stable and below expected levels', the alert says, with Scottish Ambulance Service naloxone incidents between September and November lower than in previous years and drug-related hospital admissions 'considerably lower'. PHS has been publishing quarterly updates in response to the country's ongoing drug-related deaths crisis, and the figures relate to reports by attending police officers rather than official information from death certificates and forensic pathologists.
The predominant picture of drug-related harm is still polydrug use involving benzodiazepines, opioids and stimulants, the report states, with partners 'advised to strengthen harm reduction and support measures with particular consideration for those who may have limited contact with health and social care services'. Although 2021 saw a tiny reduction in Scotland's drug-related death total, the figure had been increasing for a decade before that and the death rate remains by far the highest in Europe.
RADAR has also published an alert about the increased availability of a group of high-potency synthetic opioids called nitazenes, which 'pose a substantial risk of overdose, drug-related hospitalisation and drug-related death'. Nitazenes are a new addition to Scotland's drug supply, and have been sold as 'oxycodone' pills. The RADAR alert encourages professionals to increase naloxone distribution, share harm reduction information and increase awareness around overdoses.
'Synthetic opioids have entered the illegal drug markets in other countries and have been associated with an immediate rise in overdose deaths,' said SDF CEO Dave Liddell. 'This has not occurred in Scotland but this alert demonstrates why we need to be extremely vigilant about changes in the drug market. In preparation, we should increase the supply of naloxone to people who are vulnerable and those close to them, and we should make sure people using drugs are aware of substances and products of particular concern. SDF is working with others to ensure Scotland is prepared for issues that may arise. The need for the provision of drug checking services for people who use drugs is becoming more urgent.'