There were 280,000 alcohol-specific hospital admissions in 2019-20, according to figures from NHS Digital, a 2 per cent increase on 2018-19 and 8 per cent higher than 2016-17. The figures relate to the 'narrow measure' of admissions where the primary reason was an alcohol-related disease, injury or condition. According to the broad measure that includes a secondary diagnosis linked to alcohol, there were almost 980,000 admissions, a 4 per cent increase on the previous year and representing one in 20 of all hospital admissions.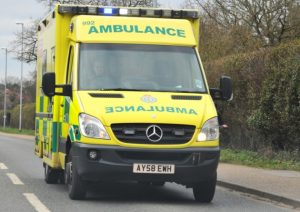 Alcohol is now 14 per cent more affordable than it was a decade ago, says Statistics on alcohol, England, 2021, and more than 70 per cent more affordable than in 1987. The number of drugs prescribed to treat alcohol misuse in 2020-21, meanwhile, was 167,000 – a 1 per cent increase on 2019-20 but 15 per cent lower than 2014-15, with a net ingredient cost of £4.6m.
Northern Ireland registered more than 350 alcohol-specific deaths in 2020, an increase of 15 from the previous year and the highest yet recorded, according to the Northern Ireland Statistics and Research Agency (NISRA). Two thirds of the deaths were male, and most were in the 45-64 age range, with the highest death rate in the Belfast Health and Social Care (HSC) Trust area. 'The relationship between the rate of alcohol-specific deaths per 100,000 population and the level of deprivation remains the same in 2020 – as deprivation increases, so too does the rate of alcohol-specific deaths,' says NISRA.
Statistics on alcohol, England, 2021 at https://digital.nhs.uk/ available here
Annual 2020 Alcohol-specific deaths statistics at www.nisra.gov.uk available here