Alcohol was the main reason for almost 360,000 hospital admissions in 2018-19, according to new figures from NHS Digital – a 6 per cent increase on the previous year and 19 per cent up from a decade ago.
The figures are based on the narrow measure of instances where an alcohol-related disease, condition or injury was the primary reason for admission. Using a wider measure that includes conditions that could be caused by alcohol the number rises to 1.3m admissions, 8 per cent up on the previous year.
Alcohol-related primary hospital admissions accounted for 2 per cent of all admissions, with more than 40 per cent of patients aged between 45 and 64. More than 60 per cent of the admissions were men. Last year saw 5,698 alcohol-specific deaths, which is 2 per cent down on the previous year.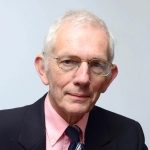 The Alcohol Health Alliance, meanwhile, is urging the government to increase alcohol duty in the forthcoming budget to fund 'thousands of new jobs' in health and public services. The alliance is calling for an increase of 2 per cent above inflation –recent cuts in duty have cost the Treasury more than £1bn per year, it says, enough to fund the salaries of 40,000 nurses.
'Alcohol is 64 per cent cheaper than it was thirty years ago, and its availability at these prices is encouraging more of us to drink at unhealthy levels,' said alliance chair Professor Sir Ian Gilmore. 'In order to protect the future health of our society, the government must take action now by increasing duty on alcohol and investing that money into our over-stretched and underfunded NHS and public services.'
Statistics on alcohol, England 2020 at digital.nhs.uk
Alcohol Health Alliance letter to the chancellor at ahauk.org/letter-to-the-chancellor