Sixty per cent of British people know someone with an addiction problem, according to a YouGov survey commissioned by Action on Addiction and published to mark Addiction Awareness Week on 10-16 June (DDN, June, page 17). More than two thirds also believe there should be more support for people with addiction issues, and 70 per cent that there should be more support for their families.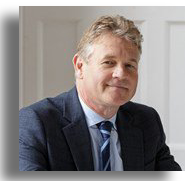 More than a quarter of respondents said they had a relative who had suffered from an addiction, while of all those who knew someone with a problem, alcohol was the most cited substance (73 per cent of cases). This was followed by nicotine (40 per cent) and illicit drugs (35 per cent), while almost a quarter of respondents knew someone with a gambling addiction.
The research also highlights how spending on drug and alcohol treatment has fallen from £877m in 2013-14 to £716m in 2017-18, with the reduced funding levels 'estimated to have contributed to a rise in addiction-related deaths'.
'This poll highlights the widespread and far-reaching impact of addiction,' said Action on Addiction chief executive Graham Beech. 'The survey shows that most people (60 per cent) know someone who has suffered from an addiction – a relative, a friend or a work colleague – and think that more support should be done to support people affected by this life-stopping condition which appears to be growing in both scale and complexity.
'Unfortunately, this comes at a time when society's ability to address the problems associated with addiction is diminishing and people are finding it more and more difficult to access the treatment they need.'
Read Graham Beech's article in the latest issue of DDN
Addiction Awareness Week is from 10-16 June. Share your events on Facebook and Instagram with the hashtag #addictionawarenessweek.