Thirty three per cent of relationships affected by drug or alcohol problems will eventually break down, according to research by the charity OnePlusOne in partnership with Adfam.
Of the survey sample of 100 people with substance issues, nearly 80 per cent reported arguing with their partner and more than 70 per cent said their relationship had been affected 'to a large extent'.
More than half reported intimacy problems with their partner, while a quarter had even stopped talking to each other. However, more than 27 per cent said their relationship had become 'stronger' after seeking professional support.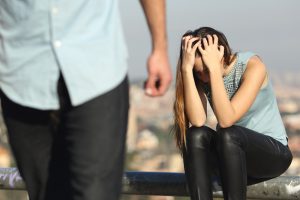 The research forms part of the wider DWP-funded Relationship Realities project, an audio collection of stories and practical advice from people in families affected by substance use.
'The couple relationship can be a major source of both support and worry for the many people around the country negatively affected by someone else's drug or alcohol use,' said Adfam chief executive Vivienne Evans. 'Relationship Realities shines the light of real life experience on this issue to reveal the many challenges but, crucially, the amazing resilience and support the relationships can provide – especially with a little bit of help. If they resonate with you then please do reach out for support.'
Relationship Realities project at www.adfam.org.uk/couple_relationships