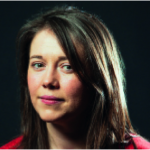 Leading members of the Scottish Government have discussed a potential shift in policy ahead of the country's new drug strategy, which is due to be published in the summer. The government aimed to 'change the provision of treatment and support for those who are most at risk', said public health minister Aileen Campbell, which meant 'taking forward evidence-led measures even if they prove controversial'.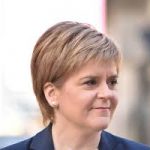 Earlier this month Scotland's first minister, Nicola Sturgeon, also called for cross-party collaboration to implement 'bold and new' initiatives to tackle drug-related deaths. 'We should try and come together and be prepared to sometimes do things that may be controversial and may, in some areas, be unpopular,' she stated. 'But where there is an evidence base for them we should have the courage to do them.' Scotland's drug-related death rate is now double that of a decade ago and the highest in the EU (DDN, September 2017, page 4).
Aileen Campbell's comments were part of a presentation to the Dundee Partnership Forum, which has launched a commission to address the rising number of drug-related deaths in the city. 'The Scottish Government is reviewing our current drugs strategy, recognising that patterns of drug taking and their challenges have changed since we published it in 2008,' she said. According to the Times, Campbell stated that a 'public health response' to problem drug use would require 'safer injection rooms or heroin-assisted treatment'.
While plans to launch the UK's first consumption room in Glasgow were approved by city officials almost 18 months ago (DDN, November 2016, page 4) the facility has yet to open, and fears remain that users or staff could be vulnerable to prosecution.