Health and social care charity Humankind and London-based alcohol and drug charity Blenheim CDP have announced they are intending to merge in April 2019 to form a national organisation which takes a different approach to addressing health and social inequalities.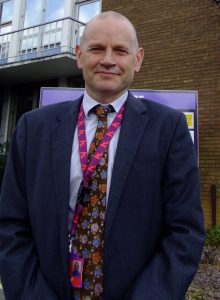 The organisation, which will be named Humankind and employ over 1,100 staff, will build upon their commitment to pursue their vision for people of all ages to be safe, building ambitions for the future and reaching towards their full potential.
Paul Townsley, CEO of Humankind said today: 'As two separate organisations, we have worked successfully across both the North and South of England for the last 50 years; we believe it is now time to come together to create one organisation that takes a new approach to addressing health and social inequalities. Together, we would continue to deliver the best of services for our service users, funders and partners, including housing, supported living, employment training and education, young people and family, clinical and substance misuse services.'
John Jolly, CEO of Blenheim CDP, said: 'Blenheim CDP and Humankind have long valued innovation in service design and delivery, and we are both committed to taking this work forward, including extending our digital offers. We also have ambitious plans to capitalise on the opportunity our merger will bring to develop campaigns and influence national policy, recognising the changing nature of the social and political climate.
'When the merger goes ahead, the current stakeholders of both organisations can continue to expect the same high standard of delivery, and Blenheim CDP services will keep their name and branding. Our decision to merge has resulted from our shared desire to pursue our objectives, increase our impact and to grow the services we offer.'