A NEW THREE-YEAR STRATEGY TO REDUCE GAMBLING HARMS has been launched by the Gambling Commission, the government has announced. The strategy will bring together businesses, regulators, charities and health bodies to 'work to bring a lasting impact'.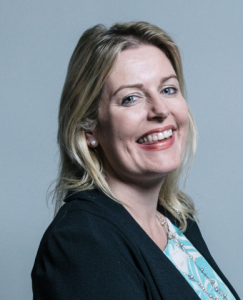 The strategy will focus on prevention, education and support – delivering 'truly national' treatment that 'meets the needs of users' – while the commission has also pledged to take a 'firm' regulatory enforcement approach.
Gambling advertising has long been a controversial issue, with new standards to protect children from 'irresponsible' adverts published by the Committee of Advertising Practice (CAP) earlier this year (DDN, March, page 4). Finding help for problem gambling, meanwhile, is still seen largely as a postcode lottery – 'if you use substances you're far better off in terms of access to treatment', gambling harm consultant Owen Baily told this year's DDN conference (DDN, March, page 16). 'With gambling it very much depends on where you live.'
'The Gambling Commission's strategy reflects our clear expectation that the whole sector must come together to reduce problem gambling and the harm it does to people and their families,' said sport and civil society minister Mims Davies. 'Through increased research, education and treatment I want to see faster progress made in tackling this issue.'
Public Health England will also conduct a review of evidence on the public health aspects of gambling to be published next spring, looking at the 'range and scale' of gambling harms and the impact on health and wellbeing. 'PHE welcomes the strategy's commitment to taking a public health approach to gambling related harms,' said the agency's director of alcohol, drugs and tobacco, Rosanna O'Connor.
Strategy at www.reducinggamblingharms.org