The Truth About Drug Science – An Evening at Queen's University Belfast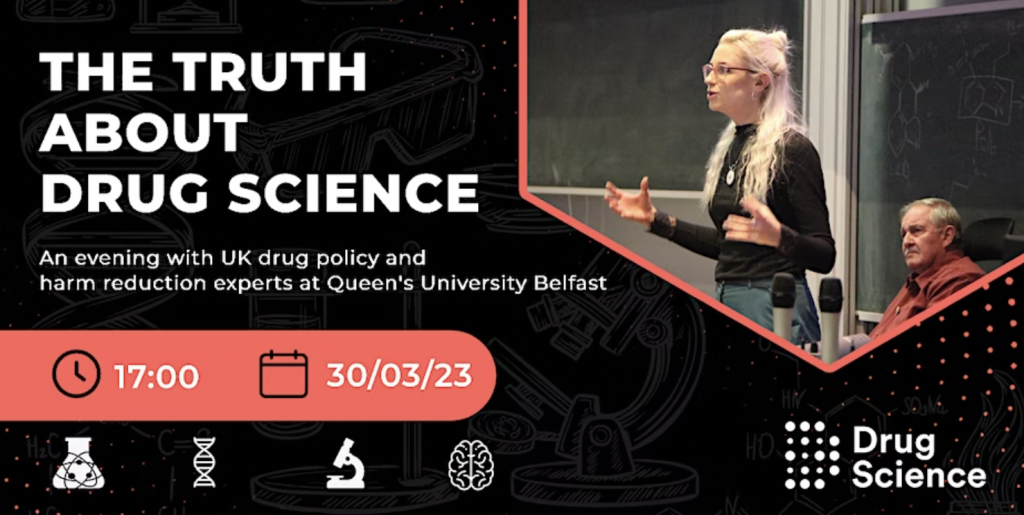 Thu, 30 March 2023
5:00pm – 7:30pm
Queen's University Belfast
This event is a proud collaboration with the Drug and Alcohol Research Network and QUB Student's Union. Open to members of the public and students of any university.
Free tickets for everyone to attend, including Drug Science Community Members (donating monthly) – to join the Drug Science Community, click here.
We're bringing you an evening to learn the truth about drugs! The evening will consist of a series of 10 minute talks followed by a panel discussion and Q&A with all the experts.