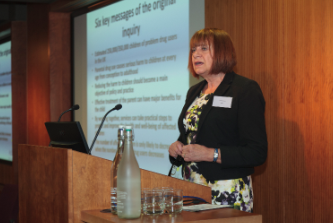 OST and children: lessons still 'not heeded', says Adfam
More children than previously thought are dying or being hospitalised after ingesting opioid substitution therapy (OST) medications, according to a new report from Adfam. The document is a follow-up to the charity's hard-hitting Medications in drug treatment: tackling the risks to children report from last year, which found that the safeguarding of children was not being sufficiently prioritised (DDN, May 2014, page 4). The lessons from previous tragic cases have still not been learned, the charity says.
While the first report identified 23 incidents of ingestion and 17 child deaths in the decade to 2013, mortality and hospitalisation data uncovered since reveal a far more serious situation, with 110 children and teenagers under 18 dying as a result of ingesting OST medicines over that period and at least 328 diagnosed with methadone poisoning after being hospitalised. 'The new statistics are shocking,' says the document, stressing that they add 'weight and urgency' to the issue. There have also been at least three more serious case reviews since the publication of the last report, Adfam points out.
The charity wants to see all incidents of children ingesting OST medication 'fully investigated and recorded', with the information properly analysed and shared with local services. Although many incidences result from accidental ingestion, in some cases the medications are deliberately administered by parents 'in a misguided attempt' to help soothe or send children to sleep, it says. Adfam is calling for proper training for parents as well as for all professionals who come into contact with parents and carers prescribed OST drugs.
'The lessons from previous tragic cases have not been heeded, and a year after we called attention to the issue, children are still dying,' said Adfam chief executive Vivienne Evans. 'The vast majority of parents prescribed these medications will use them safely and appropriately – but the number of children now identified as having been harmed lends the issue even greater urgency. Systemic and cultural failure means services are still not working closely enough to safeguard vulnerable children.'
Medications in drug treatment: tackling the risks to children – one year on at www.adfam.org.uk