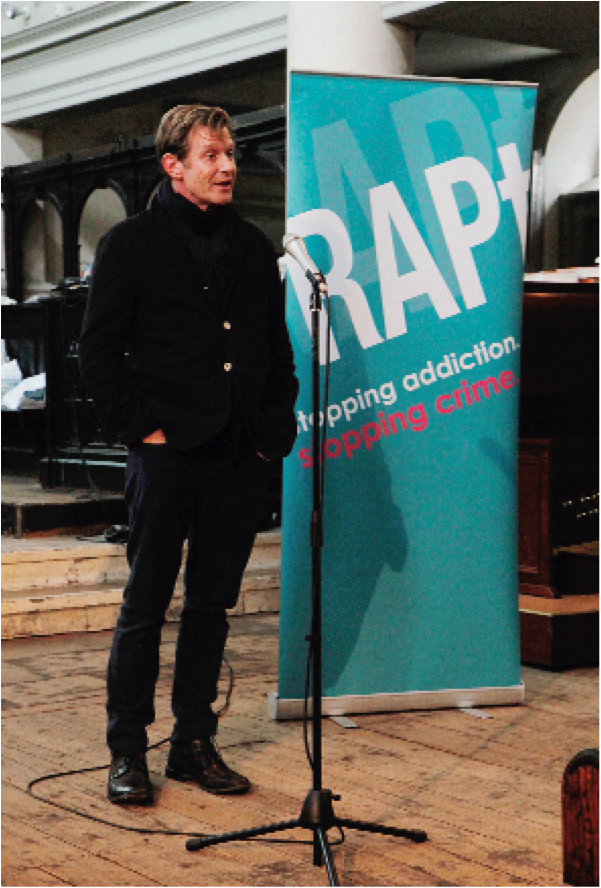 'LOCK, STOCK' STAR GIVES BOOST TO RAPT DAY PROGRAMMES
Jason Flemyng, star of Lock, Stock and Two Smoking Barrels, lent his support to Alcohol Awareness Week (16-22 November) with a visit to two of RAPt's London community pro­gra­mm­es – the Tower Hamlets Community Alcohol Team (THCAT) and the Island Day Programme.
He was among those at the event to speak about the effects of addiction, having seen his father struggle with alcohol.
'I am only too aware of the stigma around it,' he said. 'These projects are brilliant – not only because of the incredible transformation it can help bring for those struggling with drink or drugs, but because of the support and understanding there is for families too.'
 DRINKAWARE PILOT KEEPS CLUBBERS STREETWISE
Young clubbers in the south west will be targeted through the Drinkaware Club, a six-month pilot by the alcohol education charity.
Joining forces with local police, community partnerships and police and crime com­miss­ioners (PCCs), Drinkaware has trained staff in bars and clubs to increase safety by reducing drunken anti-social behaviour. Working in pairs, club hosts will begin by talking to customers as the queue is forming and ensure they leave safely as the venue closes. 'I am delighted at the level of engagement and support we have had from local partners,' said PCC for Devon and Cornwall, Tony Hogg. 'We have been working closely with local authorities, street pastors and the venues to put this pilot together.'
AWARDS RECOGNISE STERLING EFFORT IN TACKLING STIGMA
The first Marsh Recovery Awards have been presented at Addaction's recovery con­ference in Manchester – a result of the charity's partnership with the Marsh Christian Trust.
Chosen for their outstanding contributions to raising awareness and reducing stigma in the field of recovery, the winners were: Kerrie Hudson for 'exceptional individual'; Club Soda for 'exceptional activity'; peer supporters at RISE in Devon for 'exceptional group'; Max Daly, author of the Narcomania column in Vice and Sarah Hepola, author of Blackout: Remember­ing the things I drank to forget, for 'exceptional media'.
TREAT YOURSELF AT ONLINE AUCTION
Broadway Lodge has launched an online auction to raise funds for treatment. To be in with a chance of winning two full-hospitality tickets for a day at the races, framed shirts from football stars, Sunday lunch at the Doubletree Hilton, a laptop and many more prizes, visit www.broadwaylodge.org.uk.
DYFRIG HOUSE OPENS NEW DOORS TO HELP CARDIFF'S HOMELESS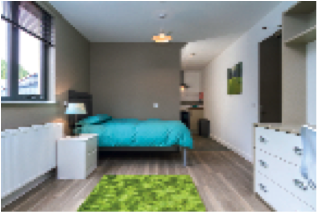 A specialist accommodation and support centre has been set up at Dyfrig House in Cardiff to help homeless people with alcohol or substance misuse problems.
The 21 self-contained bedrooms with private ensuite toilet and shower facilities, will support residents towards independent living and have been described as 'not a hostel [but] therapy' by one resident.
Since opening in 1967, Dyfrig House has provided one of the few 'dry' homeless services in the city. The completely refurbished service – result of a partnership between Solas (which provides accommodation for homeless people)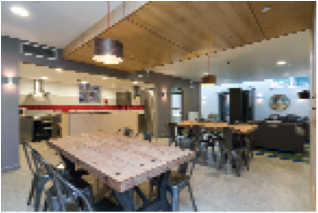 , Cardiff City Council and the Welsh Government – offers an individually tailored therapeutic support model.
Lee Sutcliffe, who feels he owes his life to Dyfrig House, said: 'I was made to feel safe straightaway, which I hadn't felt in a very long time… it's a very, very special place indeed.'
WELCOME EVENTS PROVE POPULAR AT FORWARD LEEDS
A series of open mornings across the city have proved a successful venture for alcohol and drug charity Forward Leeds.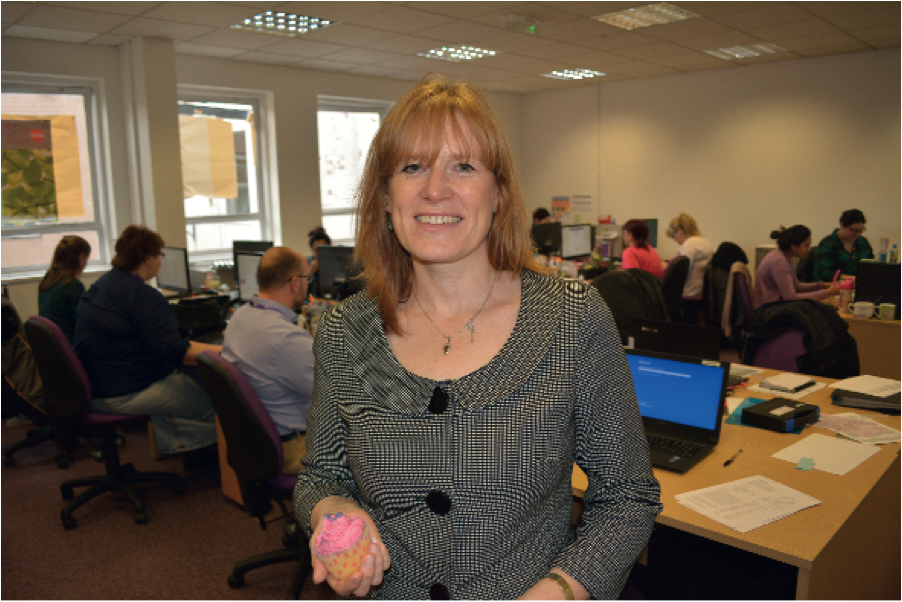 The Wednesday morning events have introduced service users, local residents and businesses the facilities and given them the chance to meet staff, ask questions and learn about what goes on at the charity, including the needle exchange and other harm reduction activities.
The service's executive director, Lisa Parker, said they were extremely pleased at the turnout at the events and added, 'The events have also been an opportunity for us to recognise the hard work our staff do… we made sure each staff member got a Forward Leeds purple and pink cupcake.'