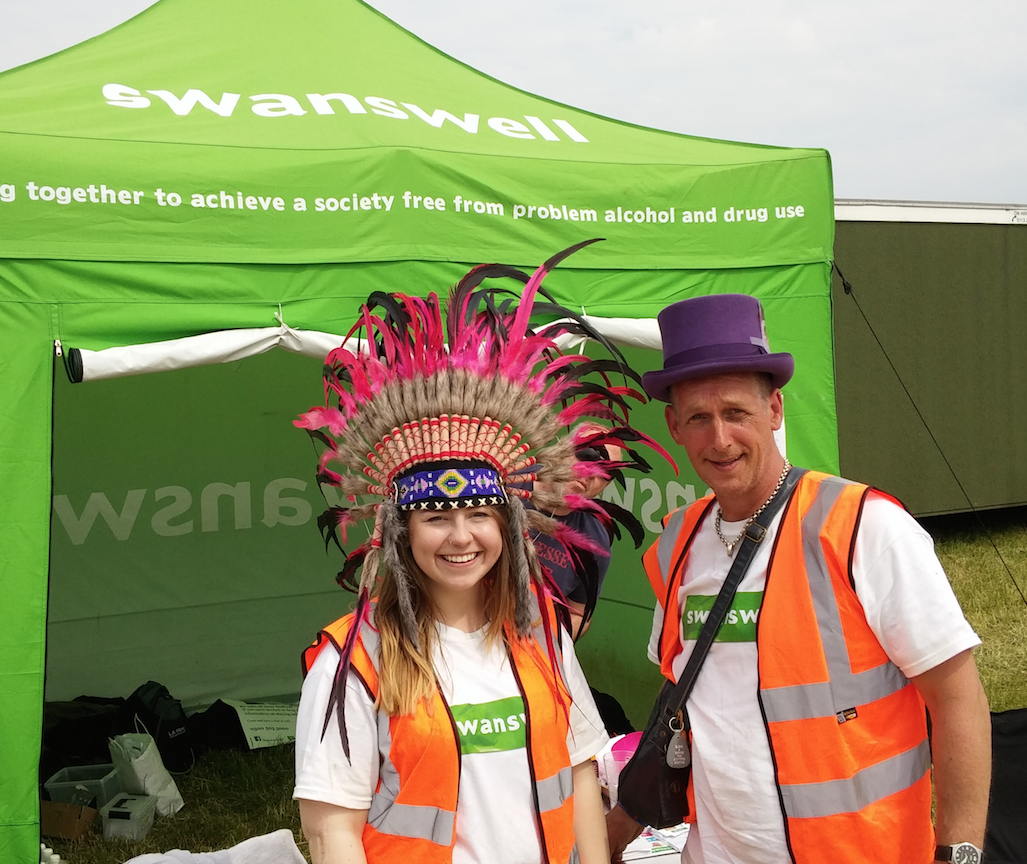 Festival-goers offered harm reduction advice
Swanswell team members were on hand to provide drug and alcohol advice at the Download Festival in Leicestershire last month.
Working with North West Leicestershire District Council's community safety team, the Swanswell staff offered harm reduction information and were available to answer questions about drug and alcohol use to anyone who dropped in.
This was the fourth year that the recovery charity had attended the festival to provide advice and support.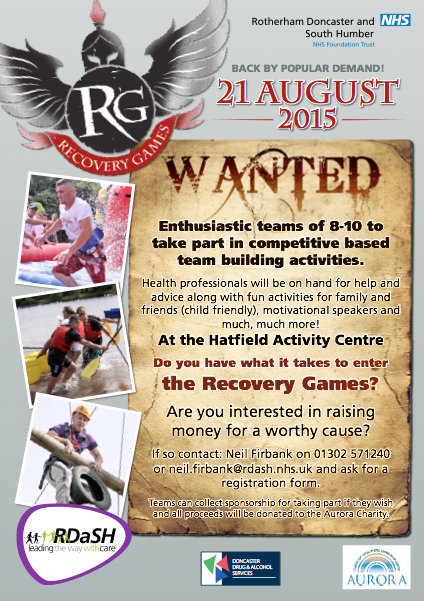 Recovery Games scheduled for August
The 2015 Recovery Games will be taking place on 21 August at Hatfield Activity Centre.
Backed by Doncaster Drug and Alcohol Services and Rotherham Doncaster and South Humber NHS Foundation Trust, the games will build on the success of the 2013 competition with events and team building activities. Health professionals providing advice, presentations from motivational speakers and fun activities will also be on offer.
Email neil.firbank@rdash.nhs.uk to register your interest
South Wales students learn about substance misuse
Cardiff-based Ashcroft House has been supporting local South Wales schools with free educational workshops about substance misuse.
Counsellors from the centre gave students information and advice during the workshops, which were followed by music therapy in the form of drumming sessions.
Ashcroft House hopes to continue the programme throughout 2015 and 2016, and to develop additional educational and learning sessions for teachers.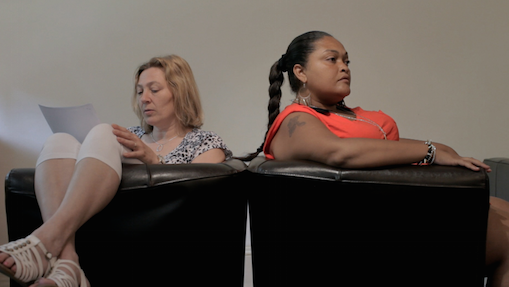 Art exhibit explores addiction
Twelve, a new video installation, looks at the personal stories of people affected by addiction and recovery.
Visual artist Melanie Manchot worked with 12 people in recovery in Liverpool, Oxford and London, and created the installation based on their written and oral testimonies.
Twelve was commissioned by Mark Prest of Portraits of Recovery, and supported by Action on Addiction, the Ley Community and the psychosocial research unit at the University of Central Lancashire.
For more information and exhibition dates, visit www.twelve.org.uk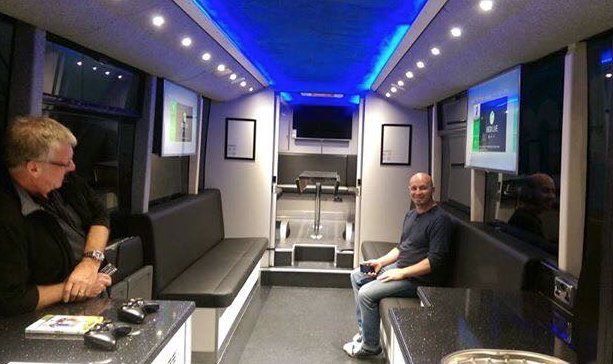 New young person's outreach service launched
An 'outreach bus' is offering young people in west Wales a new way to learn about substance misuse and harm reduction.
Drugaid's harm reduction project for young people, Choices West, launched the bus at the Haverfordwest Skate Park event in June. The bus provides video games, three large flat screens, a workshop room and chill-out space to help the project engage with young people.
Choices West will use the bus to target secondary schools, young people's projects, colleges and community events across Carmarthenshire, Ceredigion and Pembrokeshire. The bus will also be used to link the project to other support services in the area.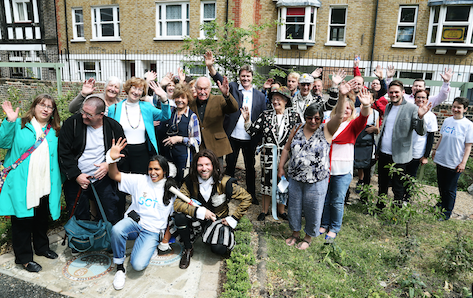 Event celebrates hard work of service users
The hard work of students from the Spitalfields Crypt Trust was recognised this month with the unveiling of the 'Bard's Yard'.
The garden was transformed over the past year from a former concrete space in Shoreditch by gardening students at the New Hanbury Project.
Actor Timothy West cut the ribbon to open the celebrations, followed by a garden party attended by current and former staff, volunteers, residents and trainees – as well as special guests including Prunella Scales and Molly Meacher, Baroness of Spitalfields.