The Lifeline Project, which provides services to around 80,000 people, is to close as a result of financial difficulties. Staff at the charity, which was established in 1971, were told on 18 May that it was aiming to transfer its services to other providers.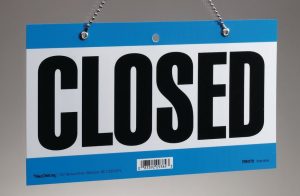 The organisation's data on the Charity Commission website for the financial year 2015-16 show that it had income of £61.8m and spending of £60.5m, as well as £3.2m of own-use assets and £9m of other assets. Its total liabilities were listed as £5.9m.
Ex-UKDPC chief executive Roger Howard resigned from Lifeline's board in November 2016 after raising concerns about management and governance issues. He also raised the concerns with the Charity Commission.
'I was reminded of the lessons arising from Kids Company – the failure of governance and leadership,' Howard told DDN. 'Yes, austerity is there, there have been substantial reductions in the ring-fenced grant for treatment, the constant re-tendering process is incredibly challenging – and staff did brilliantly in sustaining through that. But you have to ask the question of why is it that CGL, Turning Point, Addaction, Phoenix and any of the other organisations are coping with the sort of managerial and governance demands being placed upon them. I think that's where there was a pretty clear failing on the part of Lifeline. It's easy for the field to think that this is all the result of big bad commissioners and funding constraints, but in this circumstance I think that narrative probably needs to be challenged.'
The pressure to deliver more services against a background of financial uncertainty made it 'vitally important that all organisations in this sector are impeccably well-run and well governed', said WDP chair Yasmin Batliwala. 'That is why I look forward to the results of a full investigation into this regrettable development, which was surely preventable.'
From 1 June, a large number of Lifeline services will be taken over by change, grow, live (CGL). Service users will be able to expect 'the same level of treatment and care', says CGL, with referrals continuing as normal and service contact details staying the same for the time being. 'CGL are looking to help and, quite rightly, to preserve as many services and staff as possible,' said Howard.
'The numbers aren't confirmed yet, but we're working to take over the majority of services,' CGL's executive director Mike Pattinson told DDN. 'Obviously that isn't a decision that can be made just between Lifeline and CGL – we're in the process of negotiations with various commissioners or lead contractors who might be Lifeline sub-contractors, but we're working towards taking over the majority. Our engagement with Lifeline over the last few weeks has been explicitly to make sure that service users are safeguarded, there's continuity of service provision and that employment is protected. They approached us around what support we could offer, and then asked us about transition of services. Our engagement was at their request.'
CGL has written to Lifeline staff and aims to provide as much stability as possible in the short term, 'recognising that the start of June is only a couple of weeks away,' added Pattinson. 'Clearly our explicit involvement with Lifeline staff could only start once Lifeline had communicated to their employees themselves. We're working to protect as much employment as we can, but we've also said we do need to make sure that the services that are transferring are on a stable, sustainable financial footing – that's the commitment we've got to make. There are a number of issues we're going to have to look at, but our intention is to protect employment, protect service users and protect continuity of service.'
Lifeline has been contacted for comment for this story.
Any Lifeline staff transferring to CGL who have questions or concerns should contact servicetransfer@cgl.org.uk