The International Criminal Court (ICC) must 'urgently' open an investigation into crimes against humanity committed during Philippine President Rodrigo Duterte's 'war on drugs', says Amnesty International.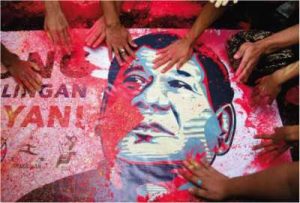 As many as 60 children have been killed in anti-drug operations since Duterte came to power last year and 'yet not a single police officer has been held to account', the human rights NGO states. Family members have told Amnesty how they saw police 'shoot children dead at point-blank range as they were begging for mercy', it says, while an Amnesty research term has also witnessed 'large numbers' of children suspected of drugs offences being held in overcrowded and unsanitary conditions. 'Some said they had been beaten and tortured by police on their arrest, and claimed police had framed them by forcing them to pose in photographs with drugs that had been planted,' it adds.
'It is time for international justice mechanisms to step in and end the carnage on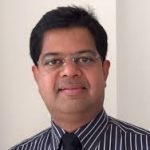 Philippine streets by bringing the perpetrators to justice,' said Amnesty's regional director for Southeast Asia and the Pacific, James Gomez. 'The country's judiciary and police have proven themselves both unwilling and unable to hold the killers in the "war on drugs" to account. It is time for international justice mechanisms to step in and end the carnage.'
The ICC should 'cast its net widely', he added, as responsibility was 'not just limited to those pulling the trigger, but also those who order or encourage murders and other crimes against humanity'. Duterte and other high-level officials had 'openly advocated' for the killings, he said, which 'could amount to criminal responsibility under international law'.
Duterte recently removed his police force from the violent crackdown on drugs following widespread protests after an unarmed 17-year old student was shot dead (DDN, November, page 4). However the Philippine government has now announced that the police will 'resume providing active support to the Philippine Drug Enforcement Agency (PDEA) in the conduct of anti-illegal drug operations', claiming that there had been a 'notable resurgence' in drug-related activity and crime since the police and other agencies were directed to leave to the PDEA in charge.
This latest decision would consign the poorest and most marginalised people in the country to 'another catastrophic wave of violence, misery and bloodshed,' said Gomez. 'Since the police were withdrawn from anti-drug operations in October, there has been a marked decline in the number of deaths resulting from these operations. We can only expect that to reverse, as the police have the opportunity to pick up where they left off and resume their indiscriminate killing with impunity.'