The home secretary, Priti Patel, has written to the ACMD seeking its advice on formally exempting alkyl nitrates – or 'poppers' – from the 2016 Psychoactive Substances Act. There has long been confusion about the exact legal status of the substances, and as the lawfulness of the their supply remains uncertain, the home secretary is 'minded to remove this uncertainty by explicitly exempting' the substances from the act, she states.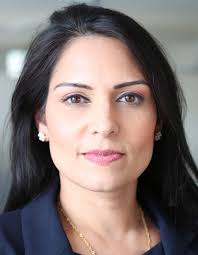 Although an initial proposed amendment to exempt alkyl nitrates from the Psychoactive Substances Bill was defeated, the ACMD later advised then drugs minister Karen Bradley that in their view the substances would still fall outside of the scope of the act as they did not have a direct effect on the central nervous system (DDN, April 2016, page 4). A 2018 Court of Appeal ruling, however, stated that substances that only have an indirect psychoactive effect could still be covered by the legislation.
The home secretary's letter also seeks the ACMD's advice on the drivers of increasing powder cocaine use among young people and drug sales on the 'dark net'.