Prime minister Theresa May has announced a range of measures to 'transform' mental health support across the country. Tackling the 'burning injustice' of mental ill health would be part of the government's wider commitment to 'wholesale social reform', she told the Charity Commission's annual lecture.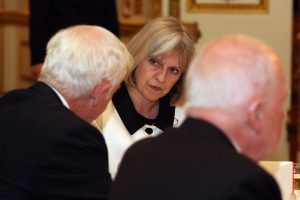 Mental ill health commonly affects younger people and those on lower incomes, with some estimates putting the annual economic and social cost at more than £100bn, close to the equivalent of the entire annual NHS budget.
Among the plans announced are a 'rapid expansion' of digital and online mental health services, more alternatives to hospital care such as community clinics, a 'major thematic review' of young people's mental health services led by the Care Quality Commission (CQC), and action to improve mental health support in the workplace. There will also be a review of the controversial 'health debt form', which can see people charged up to £300 for documentation from their GP to prove they have mental health issues.
Not only was mental health 'dangerously disregarded as a secondary issue,' she said, it was also 'shrouded in a completely unacceptable stigma'. The plans would start with 'ensuring that young people get the help and support they need and deserve' before issues became entrenched and risked blighting lives, she stated. 'This is a historic opportunity to right a wrong and give people deserving of compassion and support the attention and treatment they deserve'.
Chief executive of mental health charity Mind, Paul Farmer, said that although his organisation welcomed the announcement, the proof would be in the 'difference it makes to the day-to-day experience of the one in four who will experience a mental health problem this year', while Rethink Mental Illness said it was 'cautiously optimistic'.