Nearly a fifth of children have experienced embarrassment as a result of their parents' drinking, according to a report from the Institute of Alcohol Studies (IAS). Parents 'do not have to regularly drink large amounts of alcohol for their children to notice changes in their behaviour and experience negative impacts', says the study, which is based on a survey of almost 1,000 parents and children, along with focus groups and practitioner interviews.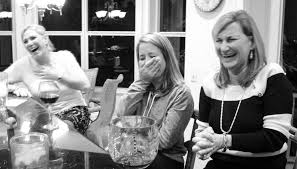 While there have been a number of reports on the impact of alcohol dependence and problem drinking on parenting, this is the first to look at lower-level consumption, with the majority of those surveyed reporting drinking levels within the recommended 14 units per week.
Having seen a parent 'tipsy or drunk' was associated with children feeling worried, 'less comforted than usual', or experiencing more arguments, unpredictable behaviour or disrupted bedtime routines, says the report. Nearly 30 per cent of parents reported having been drunk in front of their children, and more than half 'tipsy'. While more than 10 per cent of children said they'd felt worried or that their parents had given them less attention as a result of drinking, 29 per cent of parents thought it was 'OK to get drunk' in front of their child as long as it was not a regular occurrence.
Children who had seen their parents drunk were also less likely to consider their drinking 'as providing a positive role model', the report adds, regardless of how much the parents usually drank. Fifteen per cent of the children surveyed had asked their parents to drink less, while 16 per cent of parents reported feeling 'guilty or ashamed of their parenting' as a result of their drinking.
'We too quickly dismiss parental drinking as harmless fun and relaxation, but this report shows that parents do not need to be regularly drinking large amounts for their children to see a change in their behaviour and experience problems,' said Caroline Flint MP at the document's launch. 'I'd like to see a more open conversation about this among parents and professionals.'
'All parents strive to do what's best for their children, so it's important to share this research about the effects drinking can have on parenting, and what steps parents can take to protect their children,' said IAS chief executive Katherine Brown. 'Children are exposed to a barrage of marketing messages that glamourise drinking with strong links to sport and pop music. Parents have a tough job on their hands teaching children about the negative side of alcohol. Hopefully this study will help inform guidance that enables parents to make fully informed choices about their own drinking in front of their children.'
'Like sugar for adults': the effect of non-dependent parental drinking on children and families, at www.ias.org.uk