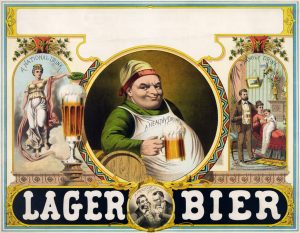 Existing regulations are failing to protect young people from exposure to alcohol advertising and the 'subsequent drinking' it leads to, according to a collection of worldwide research published in the academic journal Addiction. The documents have led to renewed calls from public health bodies to ban alcohol advertising outright.
The research concludes that exposure to alcohol marketing 'is associated' with youth alcohol consumption and that self-regulation by the drinks industry does not sufficiently 'protect children and adolescents from exposure to alcohol promotions, especially through social media' – where lines between marketing and user-generated consent can blur. Alcohol marketing during the 2014 FIFA World Cup frequently 'appeared to breach industry voluntary codes of practice', it states.
The 'most effective' response would be a comprehensive ban on alcohol advertising, promotion and sponsorship in accordance with 'each country's constitution or constitutional principles', say the researchers. Statutory regulations should be in place, enforced by local or national public health agencies rather than the industry itself, as the latter's primary aims are 'growing its markets and maximising profits'. A global agreement on alcohol marketing could also support individual countries to move towards a comprehensive ban, it says.
'It is clear that self-regulation is not working and we welcome calls for greater action from governments to protect children from exposure to alcohol marketing,' said chair of the Alcohol Health Alliance (AHA), Professor Sir Ian Gilmore. 'We know that alcohol marketing contains content and messages that appeal to children, and that due to exposure to this advertising, children drink more, and start drinking at an earlier age. In the long run, all advertising and sponsorship should be prohibited. In the short term, alcohol advertising should only be permitted in newspapers and other adult press, and the content of these adverts should be limited to factual information about brand, provenance and product strength.'
'Governments have previously approved self-regulatory measures on alcohol advertising; however, we can no longer say that they might work to protect our young people – they don't,' said director of Global Business Development at the UK Health Forum, Chris Brookes. 'In a literature review of more than 100 studies, none was identified that supported the effectiveness of industry self-regulation programmes.'
Research documents at www.addictionjournal.org