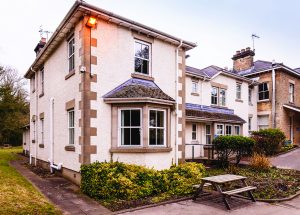 The Pavilion is a stunning residential drug and alcohol treatment centre situated in picturesque private grounds, just outside Lancaster, with easy access from the M6.
Our 18 – bed facility delivers an approach that encompasses a combined clinical and therapeutic intervention that is delivered safely and effectively to support treatment completion. 
Our team is made up of Doctors, Independent Prescribers, Nurses, Support Workers and Therapists. Our clinical team are available 24 hours a day for our patients.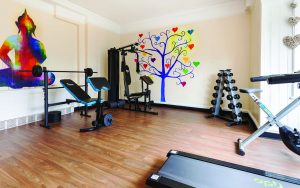 The Pavilion offers a full health and wellbeing assessment, stabilisation on substitute medication, detoxification from a wide range of substances, access to holistic therapies including art therapy and mindfulness, along with space and time for personal reflection. We offer female only areas and access to "Breaking Free Online" (BFOL), AA and NA.
Our individually tailored, evidence based programmes are delivered by specialist practitioners throughout the admission duration which can be from 7 to 28 nights; this ensures treatment flexibility and optimum outcomes for all our patients. 
When not in group or 1-1 sessions patients have access to our fully equipped on-site gym to help promote physical and mental wellbeing, as well as stunning communal gardens, TV lounges, family visiting areas and healthy and nutritional meals provided by our on-site chef.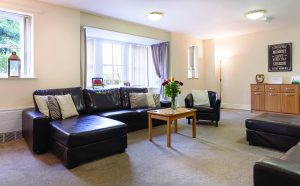 We work collaboratively with all our patients to address a range of dependencies through clinical interventions, psycho-education and therapeutic programmes and development of aftercare programmes. 
Here at The Pavilion we work closely with our patients to assist with transitioning onto rehabilitation packages and to other centres after completing their required stay with us. 
From January 2017 to January 2018, 84 per cent of our patients successfully completed their treatment with us. 

The Pavilion's admissions team are on hand to help seven days a week 9am – 9pm on 01524 39375, email enquiries@delphipavilion.co.uk or chat confidentially to one of our trained advisors online. For our 'chat' service and more information please visit  www.delphipavilion.co.uk