WDP's Capital Card scheme has been helping to incentivise and empower service users, the team tells DDN.
Read the full article in DDN Magazine
People who come into drug and alcohol services looking for support and treatment are very often also experiencing profound isolation from their communities. Not only can this be damaging to their recovery, it can also have a negative impact on their general health and wellbeing. Helping service users reconnect with the world is a vital issue for substance misuse services.
With this in mind, WDP has launched a simple earn/spend points system that supports service users to make sustainable and significant changes. Created by WDP's joint CEO, Manish Nanda, the Capital Card aims to transform the lives of service users and their families by protecting against social isolation and encouraging people towards proactive and positive engagement at their service.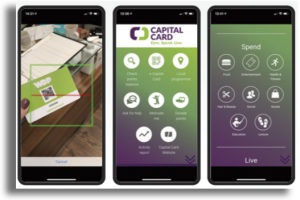 Much like a retail loyalty card, Capital Card users earn points as they go. When they begin treatment with WDP they are given their own personal Capital Card, and each time they attend a keywork appointment or take part in a group or recovery-related activity they earn ten Capital Card points. They can then redeem the points they've accrued at 'spend partners' in their local communities. These recovery-focused opportunities are diverse and growing, and include gym passes, restaurants, cinema tickets and adult learning. These benefits and experiences inspire people to engage with their local communities, as well as bolstering their recovery.
The idea of Capital Card was initially conceived while trying to improve the engagement we had with our prison-releases – an arrangement was made with a local barber to provide free appointments for a haircut and shave on their day of release. This proved popular, as service users often like to have something tangible to incentivise and reward their treatment milestones. Manish Nanda, joint CEO, and who was key in its development, said that 'by developing more links with other local businesses, service users would have access to opportunities that they may have previously felt excluded from. After all, everyone likes something for free so why shouldn't our service users get something extra from coming into treatment?'
The card has been designed based on the principles associated with 'contingency management', an evidence-based treatment intervention endorsed by the National Institute for Health and Clinical Excellence (NICE) and which suggests that positive behaviour change is strengthened through reinforcement, reward and recognition. It has also been mapped against the 'five ways to wellbeing' and all spend rewards are focused on supporting service users to achieve healthier lifestyles. The evidence suggests that even a small improvement in wellbeing can help people to flourish.
Points are awarded in real-time, allowing service users to make the immediate connection between their motivation and the incentives for their positive behaviour. There is also a companion app that acts as an e-card where users can check their points balance and see which spend partners are available in their area.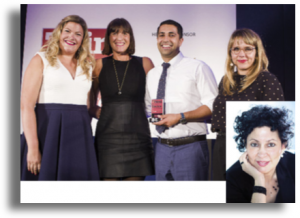 'Winning the digital innovation category at the Third Sector awards is truly a testament to the cutting-edge technology that we are continuously developing as well as the incredible hard work and passion of our Capital Card team,' said WDP chair Yasmin Batliwala. 'It also clearly demonstrates that our service users are at the very heart of all we do.'
After its launch in Hackney in April 2017, the card has been rolled out in the boroughs of Barking and Dagenham, Barnet, Brent, City of London, Harrow, Havering and Redbridge. The scheme will be also be available in the London Borough of Merton and in Cheshire West and Chester from April 2019.
While the scheme and technology are national, the card can easily be adapted locally to meet the needs of each service and its clients. Some services have used it to help meet their KPIs or to incentivise particular groups of service users by setting up 'bonus' structures – for example, by providing bonus points to those who complete a full course of BBV vaccinations within six months.
Having such a flexible scheme means that each service can benefit from national spend partner opportunities while also having smaller local independent businesses involved. Most Capital Card spend partners are charitable or corporate social responsibility-minded organisations that want to give something back and reward those trying to help themselves during a difficult period in their lives.
WDP services also run monthly in-house Capital Card pop-up shops, which have donations from local spend partners and community members. These allow service users to 'purchase' goods such as clothing, essentials, toiletries and books that they may not otherwise be able to afford in exchange for points. 'I think the Capital Card pop-up shop is absolutely wonderful,' said one cardholder. 'I think it is a very good place to get some toiletries and helps a lot – it's given me a boost. This morning I was strongly grieving over my daughter and I am feeling good now.'
Service user involvement is central to the Capital Card enterprise. Service users have enthusiastically supported the production and evolution of the card from the begin­ning and provide regular feedback on what's working well and what needs improve­ment, as well as the type of spend partners and incentives that they want to see.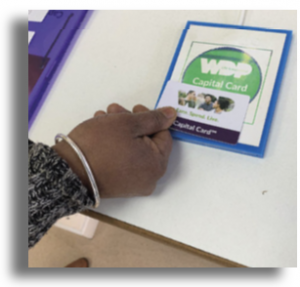 There have also been spend opportunities organised for more isolated service users so that they can attend group activities with their peers. One good example is locally organised Nando's outings. These have had excellent feedback, with service users describing how they allow them to socialise, avoid isolation and feel safe in an accepting environment, while enjoying a meal that they wouldn't otherwise be able to afford.
'One of the key reasons for Havering Council awarding the adult drugs treatment service to WDP was its commitment and drive to innovate in the sector,' said senior commissioning manager at the London Borough of Havering, Daren Mulley. The Capital Card is not only local authority-endorsed but was also singled out in a positive Care Quality Commission (CQC) report for WDP's Harrow service in 2018, where it was described as an area of 'outstanding practice' for service users. The next step is now looking at the card's impact in more detail. With more than 12 months of data from its Hackney Recovery Service, WDP is working with London South Bank University (LSBU) to analyse and publish the statistical impact.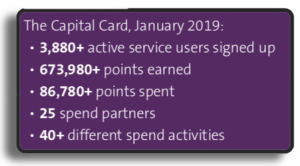 'We compared treatment completion rates in Hackney over a two-year period, before and after the introduction of the Capital Card,' said professor of addictive behaviour science at LSBU, Antony Moss. 'Once we controlled for some differences between these two time periods in terms of client demographics – age, sex, and primary substance – our analysis showed that the Capital Card was associated with a 50 per cent increased likelihood of clients successfully completing treatment. These results are very encouraging and justify further evaluation of the Capital Card in a definitive trial.'
'Our belief that recovery cannot be achieved behind just the four walls of a treatment agency has really fuelled this simple yet powerful home-grown innovation,' said Arun Dhandayudham, joint CEO. 'The early findings from the LSBU analysis are incredibly encouraging, and combined with service user feedback, strengthens our belief that those who have access to the Capital Card can achieve improved recovery outcomes as well as reconnecting with their local community.'
If you are interested in setting up the Capital Card in your area, contact Holly Price, capital card manager on holly.price@wdp.org.uk or 07557 393 980.