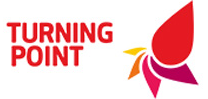 Applications closing date:
31/01/2023
Description
Please Note: This vacancy is only available to Women in accordance with Section 7(2) b & e of the Sex Discrimination Act 1975
At Turning Point, we support people across the UK with substance misuse issues. As a Women's Worker, you'll make a real difference to their lives as you develop the personal, flexible and realistic support packages they need to help turn things around. Passionate about people, you'll enjoy the scope and support to enhance your own life too, as you make the role your own as part of a friendly and multidisciplinary team.
This role will have a particular focus on working with complex and vulnerable women and will have some flexibility to provide intensive and holistic support around other issues in their life as well as their substance use.
Running health facilities and services on a not-for-profit basis, we invest every penny back into our care - and our people. So, if you're ambitious and focused on substance misuse, progress a Women's Worker career with real value.
As a Women's Worker we offer a starting salary of £23k rising each year in line with our pay progression salary bands, rising to £27k per year.
You will have opportunities to progress your career with a structured learning journey and clearly defined career pathways that will enable you to achieve your long-term goals and work to your strengths.
Whether you are looking to progress into a management and leadership role or to be a specialist in your field as an Advanced Substance Misuse Practitioner at Turning point we will support and encourage you on your career journey.