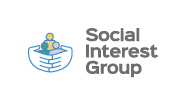 The Social Interest Group
Applications closing date:
16/04/2023
Description
As a Recovery Worker, you will report to the Service manager and Deputy Managers. You will have responsibility for providing high quality, person centred support in line with the Equinox Mission, Values, and Strategy. You will provide key work and support planning for residents, with relevant interventions such as life skills support, to help to support a holistic recovery in line with the residents' personal goals.
KEY RESPONSIBILITIES
Empower our residents and participants to make decisions and take control over their lives, by creating an enabling environment. Provide advice, information and guidance to residents and participants.
Develop and maintain strong relationships with internal and external persons and agencies and provide information, advice, support and treatment where necessary. Including but not limited to physical and mental health, substance misuse, education, employment and training, life skills, and any other identified support needs.
Encourage residents to develop social networks and undertake meaningful activities to assist them to develop positive coping mechanisms and reintegrate into the wider community.
Act as the primary recovery worker for a caseload of residents and participants as designated and contribute to the development of support plans, risk assessments, reviews and other documents where required.
Assist the Service Manager in managing a standard of health and safety, and psychologically informed environment that includes the security of the building, fabric and grounds.
Explore resettlement options and support our residents in moving on successfully to appropriate housing options.
Click the link below for more details and to apply online.