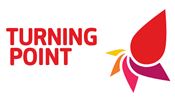 Applications closing date:
22/07/2022
Description
As a Transitional Age Worker focused on working with a caseload of Young Adults aged 18-25 years you'll have the chance to make a real difference to the lives of the people we support who are experiencing difficulties from drugs and alcohol use, working with them to develop the personal, flexible and realistic support packages they need to help turn things around.
Passionate about people, you'll enjoy the opportunity and support to enhance your own life and career too, as you gain the experience and training you need to progress in your career within a social enterprise. So if you're ambitious and ready for a fresh challenge with a sector leader then this could be the opportunity for you.
Role Responsibility
Raising the bar for people-centred care, you'll provide advice and information to service users. Of course, that means not only putting their wellbeing first, but providing an outstanding service for their families too. People's lives will be truly changed by you. So, we'll offer you the chance to thrive on a wide range of challenges, as you build relationships throughout every stage of their recovery. By working closely with healthcare professionals such as GPs and social services, your dedication will make a better future.
Working with a caseload of Young Adults aged 18-25 years, in close partnership with Young Hackney and other young adult services you will work flexibly in a variety of settings to create care and support plans that meet the needs of the service and clients in accordance with the recovery agenda but tailored to support the specific needs of Young Adults.