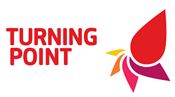 Applications closing date:
30/06/2022
Description
What does it take to become a leading health and social care organisation in the UK?  It takes people who can turn lives around every day – providing encouragement, delivering innovative services and improving life for individuals with a learning disability, those affected by drug and alcohol misuse or mental health problems. But it's not just our front-line teams that make a difference.  
So do the dedicated professionals who work behind the scenes to support the vital work we do?  And that's where you come in.
Working within the substance misuse services in Wakefield district, you will be engaging with a wide range of staff from managers, training knowledge experts, internal central teams and external training providers to ensure that learning and organisational developments interventions meet the needs of our services, strategy and organisational aims.  Talking to staff regularly, booking learning interventions, using our Learning Management System, as well as working with our training team, other internal trainers as well as external training and qualification providers.