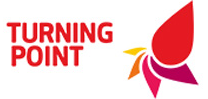 Applications closing date:
29/09/2022
Description
An exciting opportunity has arisen to join Turning Point's Leicestershire Substance Misuse Services as a Trainee Recovery Worker.
You will join our large integrated service which delivers treatment across the whole of Leicester City, Leicestershire and Rutland. We are specifically looking to fill vacancies in our Coalville, Hinckley, Market Harborough and Loughborough services.
Trainee Recovery Workers are just that: People new to the field of substance misuse but who share our values and passion for supporting people to make change. Our trainees are offered a comprehensive training and support package to learn all the tricks of the trade and progress typically between 6 months and a year to Recovery Worker.
Following a period of induction, you will take part in a range of core training sessions throughout the first year to provide you with the knowledge and skills to deliver a range of interventions and work successfully in a substance misuse setting.