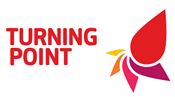 Applications closing date:
27/06/2022
Description
At Turning Point, we support people across the UK with substance misuse problems. As a Support Worker, you'll make a real difference to their lives as you provide support and advice to help each and every one of our service users achieve their potential. 
We're currently recruiting for one vacancy, working with our Castleford team.
As one of our Support Workers, you'll be 100% committed to making sure that people with substance misuse problems have the best start at the very outset of their journey to independent living. So, in this hands-on role, you'll support people to perform a wide range of day-to-day activities through one-to-one key work, NEX / harm reduction advice/interventions and working with treatment providers and other partners to support involvement in the local community.
Related Jobs