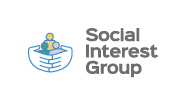 The Social Interest Group
Applications closing date:
04/12/2022
Description
We are looking for a talented, passionate and ambitious staff team to join SIG Penrose's Criminal Justice division for the mobilisation and delivery of a flagship new service.
The residential service will be supporting men assessed as high-risk and/or with complex needs to resettle back into the community following release from prison. Working closely in partnership with The Probation Service (TPS), the service will offer intensive levels of support and supervision to provide a vital bridge between prison and the community, reduce reoffending and protect the public.
As a  Support Coach you will:
To support rehabilitation and reintegration of offenders back into the community.
To mentor and develop trusting relationships with residents to support resettlement.
To motivate and inspire residents to engage in purposeful activity, identify goals and achieve their potential.
To proactively manage your caseload and provide robust risk management with The Probation Service (TPS) and other partners, to minimise risk.
To identify pathways, provide support and appropriate interventions to enable successful resettlement for service users in both group and one to one setting.
If you think you have the passion, creativity and tenacity to make a real difference to people's lives, challenge stigma and make our communities safer, we would love to hear from you!