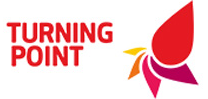 Applications closing date:
14/12/2022
Description
At Turning Point, we're bringing new thinking to the treatment of drug and alcohol misuse throughout the UK and at Turning Point Somerset, there is an exciting job share opportunity for a part time Specialist Substance Misuse Doctor.
Running health and social care services as a social enterprise, we invest every penny back into our care – and our people. So, if you're ambitious and ready for a fresh challenge, progress your career as a Specialty Doctor with a sector leader.
We are now seeking to recruit an enthusiastic, dynamic and passionate Independent doctor to join our multi-disciplinary team offering comprehensive specialist clinical prescribing services and a wide range of psychosocial interventions across hub and satellite locations. The role will be supporting the Regional Clinical Lead and Operations Manager to develop and embed robust practice and high quality performance across the East of the County.
The successful candidate will be expected to provide a constant stimulus for improving clinical services and Key to this medical role will be the ability to work as part of the senior management team to lead a large staff team, whilst developing strong relationships with key stakeholders.
As a Specialty Doctor, you will be expected to provide a wide range of health related interventions that promote service users well-being and opportunities for sustained recovery. In return, Turning Point is committed to the on-going professional development of all its staff. We offer regular structured supervision; a well-developed monthly CPD program and full support with appraisals and revalidations. We will also provide additional support in building on your experiences of working with people with drug and /or alcohol problems.
Part Time - 24 Hours Per Week / 3 Days Per Week