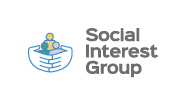 The Social Interest Group
Applications closing date:
13/02/2023
Description
Do you have a genuine passion and felt purpose to help people? Would you say that you believe everyone deserves a second chance regardless of their past circumstances?
Would you like to be part of an organisation that supports, cares and empowers these individuals?
If you have said yes to all of the questions above, then this could be the perfect role for you!
Social Interest Group (SIG) Service Managers are responsible for ensuring that the highest standards of service quality, performance, and improvements are achieved.  To support the Regional Head of Services in the implementation and delivery of service monitoring and development and to contribute to the strategic direction of local services.
You will provide excellent leadership of the teams within their area of responsibility through embodying the values of the organisation and ensuring a strength-based culture of learning and development in all services.