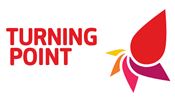 Applications closing date:
21/08/2022
Description
The Senior Specialist Substance Misuse Nurse will be responsible for the overall day to day leadership and development of Turning Point's Alcohol Care Team (ACT). The role will include providing clinical supervision to the Specialist Substance Misuse Nurses.
The Senior Specialist Substance Misuse Nurse will support and advocate adherence to evidence based clinical practice in the area of alcohol dependency and misuse to ensure that ACT provides exemplary, evidenced based, integrated alcohol services for patients. Working closely with the existing UHL staff to develop, implement and promote ACT's evidence-based alcohol withdrawal management protocols and act as point of contact for a cross-site, multi-disciplinary team of colleagues involved in the management and prevention of the physical and psychosocial adverse consequences of alcohol misuse.
Key responsibilities will also include to support the development of protocols, care pathways and educational tools to ensure appropriate referral to community-based alcohol services at Turning Point, with a focus on avoiding unnecessary hospital admission.
The Senior Specialist Substance Misuse Nurse will support the organization and co-ordination of appropriate monitoring and audits of compliance, performance and outcome of standards compatible with best practice. In collaboration with other team members the post holder will deliver efficient use of facilities and resources.
The post holder will be expected to work cross site and occasionally may be expected to work at Turning Point community venues.
Related Jobs