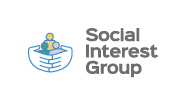 The Social Interest Group
Applications closing date:
09/06/2023
Description
We are currently recruiting for a number of Bank / Relief Recovery Support Workers to join our services in Bedford.
You will have responsibility for providing high quality support services in line with SIG Penrose's Mission, Values and Strategy.
As a Recovery Worker, you will contribute to successfully rehabilitating and reintegrating our Residents and Participants back into the community.
Providing pathways, support, and appropriate interventions that will enable successful resettlement, and deliver to achieve more safer, integrated communities for our stakeholders.
We're looking for someone with a genuine passion and felt purpose to help people, challenge stigma, and make a real difference to people's lives!
We are looking for a team player, driven to provide high quality care and support to others, an effective communicator who is able to build rapport with others from various backgrounds. You will be compassionate, supportive, and empowering to others, whilst able to form effective, positive and motivational relationships.