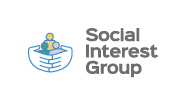 The Social Interest Group
Applications closing date:
11/12/2022
Description
An exciting opportunity has arisen for a Recovery Support Worker to join our Brighton Women's services, which provides supported accommodation and recovery approach programmes for adult women with multiple and complex needs.
As a Recovery Support Worker, your role is to support service users to achieve their personal goals and positive outcomes, by offering a person-centred recovery-based service, enabling them to develop their skills and resilience and supporting them to maximise their independence.
You will be expected to engage positively with services users, so that they can identify their own needs and benefit from appropriate support and treatment services and move on to independent living and lead more happier, fulfilled lives.
If you are passionate about improving the lives of people we support, then this could be the perfect role for you.