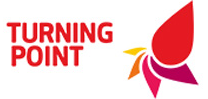 Applications closing date:
06/02/2023
Description
An exciting opportunity has arisen to join Turning Point's Leicestershire Substance Misuse Services as a Recovery Worker.
You will join our large integrated service which delivers treatment across the whole of Leicester City, Leicestershire and Rutland. We are specifically looking to fill vacancies across Rutland.
As a Recovery Worker we offer a starting salary of £23k rising each year in line with our pay progression salary bands, rising to £27k per year.
You will have opportunities to progress your career with a structured learning journey and clearly defined career pathways that will enable you to achieve your long-term goals and work to your strengths.
Whether you are looking to progress into a management and leadership role or to be a specialist in your field as an Advanced Substance Misuse Practitioner at Turning point we will support and encourage you on your career journey.