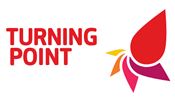 Applications closing date:
04/07/2022
Description
Raising the bar for people–centred care, you'll provide advice and information to service users. Of course, that means not only putting their wellbeing first, but providing an outstanding service for their families too. People's lives will be truly changed by you.  
Our Recovery Workers need to have excellent time management skills, and be able to case manage a mixed caseload of Service Users. You will need to have a deep understanding of substance and alcohol misuse and the Recovery Agenda. You also need to be adept at using client information systems, NDTMS, and be able to deliver high competency around data recording. The role is varied and so flexibility and an ability to work dynamically on a one to one and group basis. Naturally, we also look for Recovery Workers with excellent communication skills and, ideally, a vocational qualification, such as an NVQ 3 or equivalent.