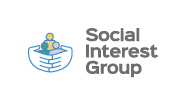 The Social Interest Group
Applications closing date:
31/05/2023
Description
As a Recovery Worker in West Ealing, you will contribute to successfully rehabilitating and reintegrating our Residents and Participants back into the community.
Providing pathways, support, and appropriate interventions that will enable successful resettlements, and deliver to achieve more safer, integrated communities for our stakeholders.
Rota: Monday to Sunday on a rota pattern, including early mornings and evenings.
The Social Interest Group (SIG) believes that good care and support make for better lives. Our values of ambition, empowerment, transparency, and inclusivity drive everything we do. Our mission is to empower people who are marginalised by building powerful partnerships and creative solutions that bridge gaps in provision and aid recovery, reablement and resettlement.
SIG is a not-for-profit organisation, providing thousands of people with good-quality support and care in a range of residential, drop-in centers, community floating support settings (including in peoples own homes), probation settings and people who are in hospital awaiting discharge. We currently do so across London, Brighton, Bedfordshire, Luton, and Kent. We believe in the power of well-planned, well-managed services to make a difference. We work with high standards and external and internal regulatory frameworks.