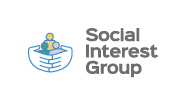 The Social Interest Group
Applications closing date:
13/04/2023
Description
Reporting to the Service Manager, the Recovery worker in this post will contribute to successfully rehabilitating and reintegrating our residents and participants back into the community. Providing pathways, support and appropriate interventions that will enable successful resettlements and work with external partners, agencies and commissioners to achieve the desired outcomes of the service, delivering safer more integrated communities for all stakeholders.
KEY RESPONSIBILITIES
Act as the primary recovery worker for a caseload of residents and participants as designated by the line manager and contribute to the development of support plans, risk assessments and reviews.
Assist the Service Manager in managing health and safety, maintenance, rent/charge collections, arrears and void control for the service.
Responsible for interviewing potential new residents/participants to assess their suitability and identify potential risks.
Tenancy Management including, not limited to signing up new residents/participants to tenancies with the correct procedure, assisting with taking occupancy, inductions, and general living support.
Ensure all residents and participants understand their rights and responsibilities, to support them back into society and building networks. For example, assisting with making welfare benefit claims, and signposting to the correct provisions.
Recognise signs of deteriorating mental health and initiate appropriate interventions to prevent a crisis.
Develop and maintain strong relationships with internal and external persons and agencies including but not limited to Neighbours, GP's, probation services, and community forensic teams.
Administration duties will vary. This includes maintaining confidential records in a timely manner and containing information in accordance with relevant statutory and organisational policies.
Maintain high standards of service provision in line with organisational values and requirements, ensuring a safe, effective, caring, and responsive service.
Provide advice, information and guidance to residents and participants.