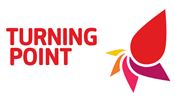 Applications closing date:
24/01/2022
Description
We have a range of roles in Herefordshire providing assessments, treatment, psychosocial interventions and care to drug and alcohol users. These include roles in our opiate, alcohol and engagement teams. You will join a multi-disciplinary team of clinicians, recovery workers and peer mentors and be required to work alongside a range of partners in criminal justice, housing and health and social care.
You'll understand alcohol and other substance misuse issues and the challenges and opportunities for individuals on a recovery journey. The roles are varied, so flexibility, an ability to work dynamically on a one-to-one and group basis, and knowledge of relapse prevention and other skills to promote recovery will be vital. We also look for candidates with excellent communication and organisational skills who share our values as an organisation.