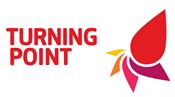 Applications closing date:
06/08/2021
Description
Everyone's Turning Point is unique. It's the moment when they realise they've made a small, but important, step forward. Very often, that small step is the start of something bigger. But only when the right support, advice and services are in place. That's where you come in.
The Rightsteps Wellbeing team delivers a telephone-based programme using Cognitive Behavioural Therapy and guided self-help, to enable people struggling with the effects of stress, depression or anxiety return to work and give them coping strategies that help them to stay there. Delivered from a network of contact centres based across the UK, the programme utilises CBT to identify and change negative patterns of behaviour, making significant change a long-term possibility whilst focusing on business productivity and employee health. Successful candidates are also likely to provide a similar service to our direct to consumer counselling and CBT service (livelife).
The continued success of the Rightsteps Wellbeing programme means that we are now looking for Psychological Wellbeing Practitioners to join us. Managing your own caseload, on a day-to-day basis you will accept referrals and support clients to overcome their barriers through telephone based interventions as well as utilising our interactive on-line platform for additional support. You'll also provide a signposting service to other relevant local providers where it is appropriate to do so.