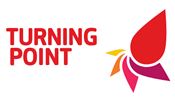 Applications closing date:
24/06/2021
Description
At Turning Point, we support people across England with substance misuse problems. As an Outreach and Engagement Worker, you'll make a real difference to individual's lives as you provide support and advice to help each and every one of our service users achieve their potential.
Passionate about people, you'll enjoy the scope and support to enhance your own life too, as you make this role your own as part of a hard-working and friendly team.
As an Outreach and Engagement Worker you will be 100% committed to ensuring our services are accessible to those who need them most and working with the local community to ensure our service meets their needs.
Running services on a not-for-profit basis, we invest every penny back into our care - and our people. So, if you're ambitious and focused on helping people with substance misuse issues, progress an Outreach and Engagement Worker role with real value.
You will manage a small caseload of service users who are complex and hard to engage so you will need exceptional communication skills and the ability to persevere and work with resistance. You will carry out assessments on new service users outside of our fixed locations and a large amount of the role will be based in other community venues such as hospitals, GP surgeries, probation offices etc. We are passionate about taking our service to those who need it most so the Outreach and Engagement role is crucial to making this happen.
At a practical level, you'll need good IT and communication skills.